Leaders in Photomedicine Technology
The Company was founded in 2018 with a national corporate office and warehouse in Lindon, Utah and an office and warehouse in Ft. Pierce, Florida. It has developed non-invasive photomedicine technology that is used in medical professional practices. The Company has grown to become a national leader with over 200 customers worldwide and a leading provider in the USA.
TheraLight partners with healthcare professionals to bring the best and newest technology with advanced training and support that maximize clinical and financial outcomes. TheraLight is committed to research and development that will provide long term success and drive change in medicine by raising standards of medical care, with the goal of improving the quality of life of every patient using our products. TheraLight is committed to becoming and remaining an innovative leader in medicine.
TheraLight is currently FDA registered, Health Canada Approved, ISO 13485 compliant (nearing ISO certification), and is registered with the BBB (Better Business Bureau). Recently, TheraLight became the first full-body light therapy company to receive Space Technology Certification.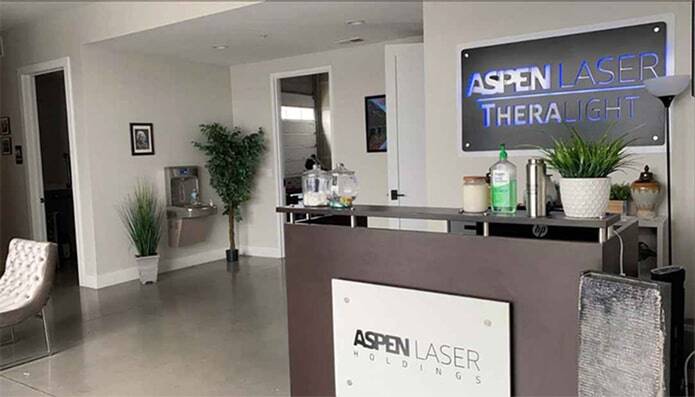 This boost in the body's natural healing cycle helps reduce inflammation and promotes healing of damaged tissue.
What makes red light different from other forms of light is its ability to penetrate deeper into the skin. While blue and ultraviolet light mainly affects the upper layers of skin, red light can be absorbed by cells deep in the body. Red light therapy is also referred to as photobiomodulation therapy because of the change in the body induced by light, and there are a variety of devices with different capacities of utilizing red light, including red light bed, panels, and targeted deep tissue laser therapy systems.
TheraLight boasts two beautiful offices, strategically located in opposite sides of the United States to best service our ever-increasing customer base. Our 5,800 square foot facility located in Lindon, Utah, serves as our Company headquarters, where most of our corporate staff operates out of. Our smaller facility located in Fort Pierce, Florida, serves as our shipping and repair center. Each location has been important to the growth and success of TheraLight.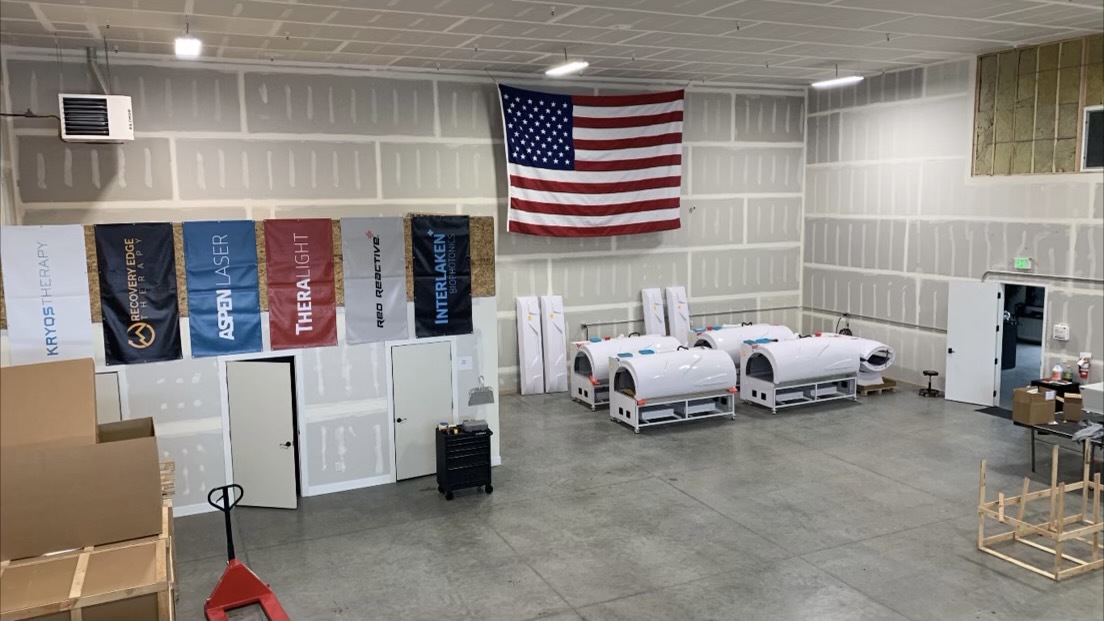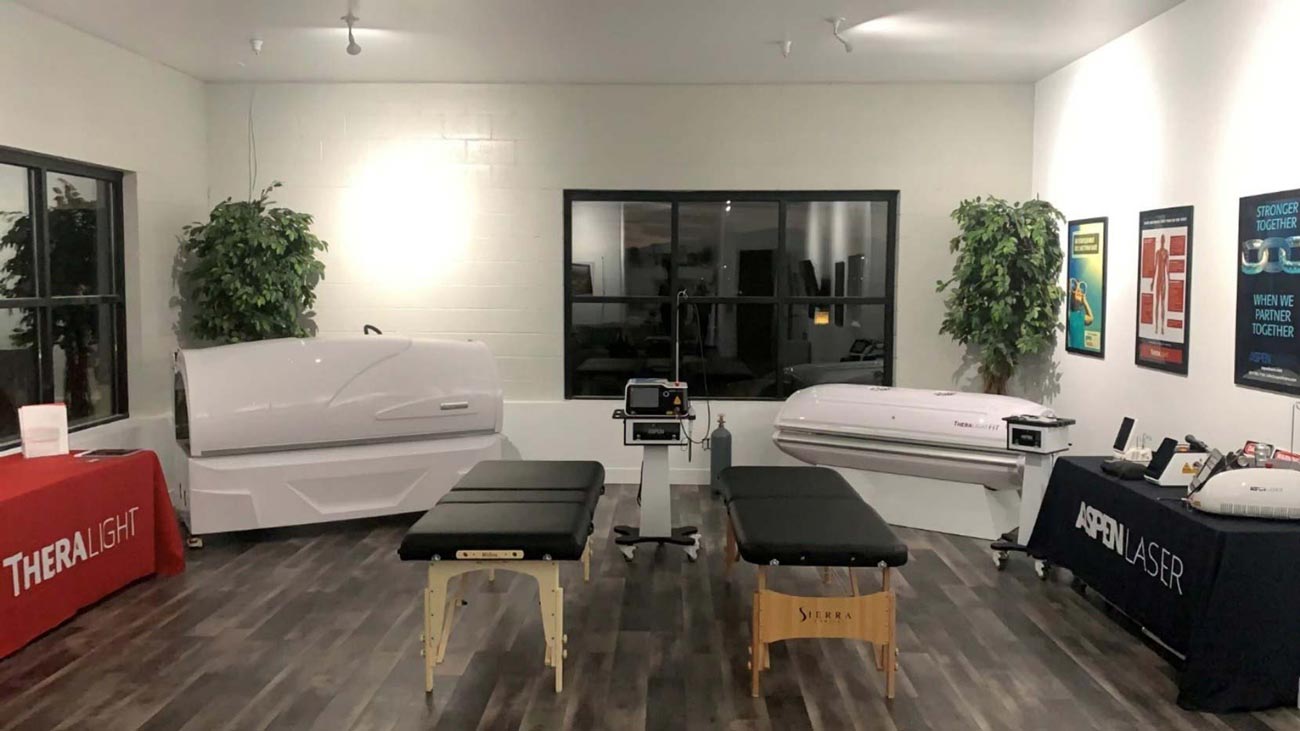 Our beautiful 1,200 square foot Product Showroom was specifically designed with you in mind! We invite you to come to our Headquarters to see and try our products for yourself. We are so confident you will love our systems that we have a standing offer to pay for your travel and more! Yes, we offer a credit towards your purchase of 1.5x what you paid to come see us. In addition to the TheraLight, we offer products in other pain management categories. As a non-attended device, our TheraLight systems are the perfect complement to your laser purchase.
We ship as soon as you pay! Unlike other competitors, our products are not built-to-order; rather, we always have healthy inventory of each of our products. As soon as you are ready to receive the product, we time or shipments to meet your deadlines. We know that time is money and the longer you wait to receive your product, the longer you wait to receive the benefits; both clinically and financially. All TheraLight units can ship within 24 hours of payment for a 5-7 day transit time to your location.
Again setting us apart from the competition, TheraLight personally delivers and installs each TheraLight purchase onsite at your location. Our two-man crew travels around the United States and World to install each and every light bed. In addition to the installation, our team members train you and your staff how to properly utilize the device to maximize your patient outcomes. Our clinical pain management and light therapy experts will guide you through how to deliver the most successful patient outcomes, as well as financial planning to maximize your ROI.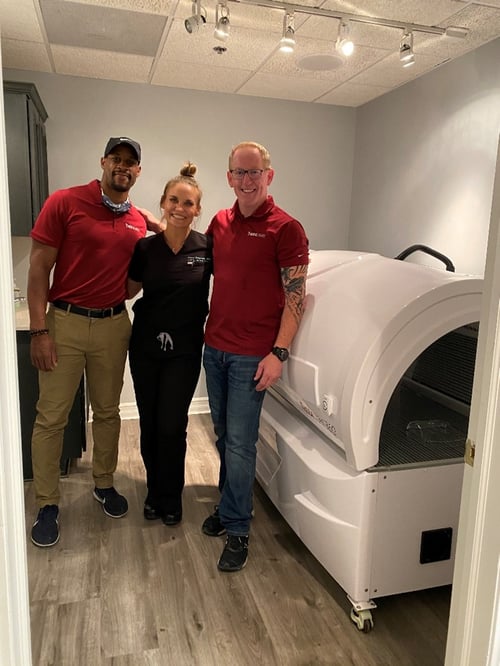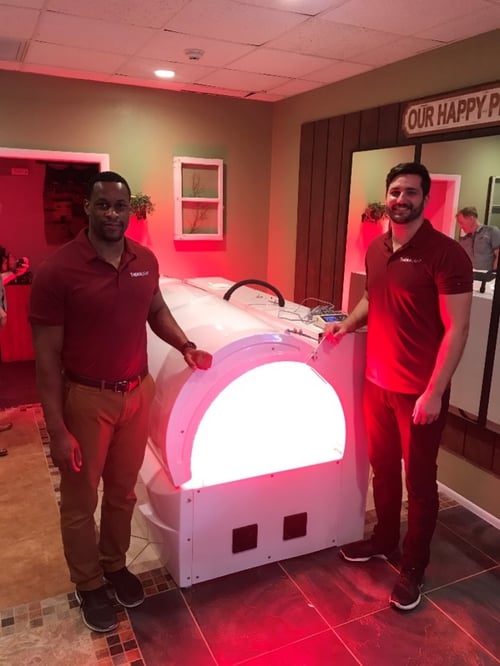 Onsite Service and Repairs
If your TheraLight system ever experiences a failure, our team of in-house professional service technicians will be onsite within 24-72 hours to repair any issue. While system failures are rare, we understand the urgency to repair your unit to make sure it is up and operational for your patient scheduling to not be delayed and costly.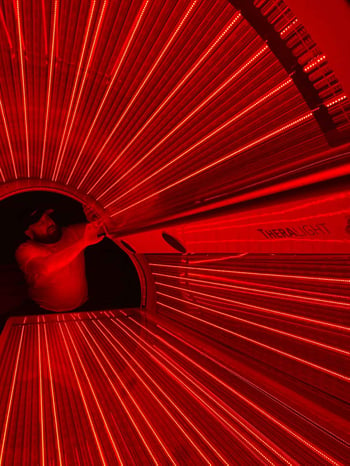 Committed to Your
Wellness
TheraLight is committed to research and development that will provide long lasting success and raise the standard of medical care. Our mission is to improve the quality of life for every patient using our products.
Certifications and Awards
TheraLight is currently FDA registered, ISO 13485 compliant (nearing ISO certification), and holds Health Canada approval. TheraLight is rapidly expanding into many International markets and is working towards compliance with many other select countries. Recently, TheraLight became the first full body light therapy company to receive Space Technology Certification.

2019 Global Health & Pharma Award
In 2020, TheraLight was recognized as one of the Top Pain Management Providers by MedTech Magazine and received a Global Health & Pharma Award.

2019 Top 10 Physiotherapy Solution Providers Award
TheraLight was selected by MedTech Outlook as a recipient of its 2019 2019 Top 10 Physiotherapy Solutions Providers Award. The MedTech Breakthrough Awards recognize the top companies, people, platforms and products in the health, fitness and medical technology industries today.

2020 Edison Award
In 2019, TheraLight was nominated for the prestigious Edison Award honoring new and innovative technology that is making a difference in the quality of life of individuals everywhere.

Inc. Verified Profile is a program from Inc. Magazine listing companies on their website that meet specific requirements that independently confirm that businesses are operational, websites are functional, social media links and phone lines work, content is appropriate and no obvious red flags exist.

Small Business Certification
The Small Business Certification is issued to companies that meet specific criteria and are approved each Fiscal Year by the USFDA Center for Devices Radiological Health (CDRH) Small Business Program.

Space Certification Program
The Space Certification Program awards a "seal of approval" to commercial companies that demonstrate products and services that originate from space technology and are a source of inspiration for discoveries and innovations in the global space ecosystem.
Committed to the Best
With over 30 years of manufacturing experience, Aspen Laser is committed to delivering the highest quality components at the most reasonable price. We source our components from all over the world, choosing only the best from very reputable countries such as the US and Germany.
We understand the physics of light better than anyone, which means you can be rest assured that not only are you getting the best outcomes but a system that is built to last for years and years. Our best in class, five year warranty, should provide just that.
Aspen Laser is ISO compliant, FDA registered, holds two FDA clearances, and passes all safety compliance requirements.
FDA Company Registration: Current Certificate Available
Registration Number: 3011387816
Aspen Laser Status: Current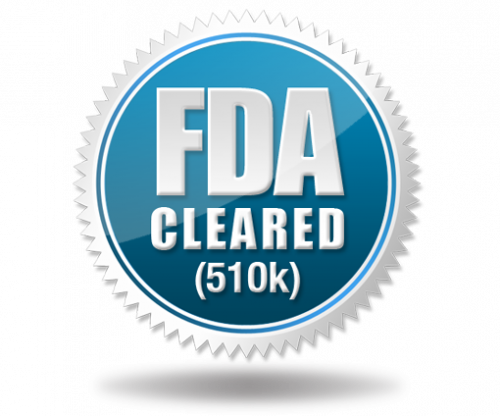 Offer the Full Body Photobiomodulation Therapy Experience
Learn more about the advanced photomedicine technology in our TheraLight Full Body Photobiomodulation Systems.